I have a few questions, I got my new folding stock from Kriss, but am having trouble getting the 2 screws to break loose from the loc-tite. Anyone have suggestions on how to get them loose? Also how do you remove the pins for the butt plate so you can adjust the length of pull? I have tried to push them out, but dont want to break something if this is not the proper way. Thanks for any and all advice in advance.

Fotsguy




Posts

: 5


Join date

: 2013-02-01



First of all, where do you live? What type of KRISS do you have? SDP or Carbine?

It sounds like you have a CA, NY, NJ< CT compliant KRISS carbine. Meaning the Stock cannot fold and the LOP is not adjustable.

Pics would be great too.
Sorry thought I had those things in my profile. I live in Oklahoma, and also purchased the Kriss from a LGS. It is one of the California compliant guns, with the non-folding stock and 10 round standard clip. The gun shop gave me a 13 round and 25+ round when I purchased the gun, as I didn't want the Cali model, but it was the last one in stock anywhere in the state back in Dec. I have always wanted a Kriss, but just could not justify the $1900 till everyone went crazy with the panic buying and selling. I ran across this one and the LGS was still selling for MSRP so I picked it up. Thanks to this forum I found out I could get the folding stock (legal in OK) for way less than the $800 I saw one go for on GB. And also picked up some more 25+ round mags. Plus I have the Surefire light kit installed via BH photo you guys suggested, and a EOTech EXPS2. I tried to load pics, but don't know if I did that right.



Fotsguy




Posts

: 5


Join date

: 2013-02-01



Thank-you, I got the new folding stock directly from Kriss and it came with the button assembly, so I am good to go there. Really hate to drill on this thing but will do.

Fotsguy




Posts

: 5


Join date

: 2013-02-01



Search the forums. I think there is another way to do it. but pretty much that is the way. Drill it out. Call KRISS for a replacement pin it is the same as the body pins.
Screw extractor kit, easiest way to get that shoulder bolt out without damaging anything. Reverse drill with extractor in one side and hold another extractor on the other side with pliers so the shoulder bolt doesn't keep turning around.

_________________
When the end comes I hope to battle until the Valkyries take me

6oldCoin




Posts

: 3


Join date

: 2013-07-11


Location

: LOUISIANA



Well the easiest way to do this does not require drilling. You can file a slot into both sides and use a flat head screw driver to unscrew the screw held with loc-tite. Only one side unscrews. A new body pin should come with the folding stock replacement.

Kiptroloxe




Posts

: 81


Join date

: 2013-01-03



I just went checked my Kriss CBR and my stock doesn't have any plastic plugs.
Just 2 set of allen screws on the top and bottom, No drill holes on the butt pegs.
I was able to quickly change my setting from completely shoved in to almost fully out, little in for my arm length.
Guess I lucked out on the stock I got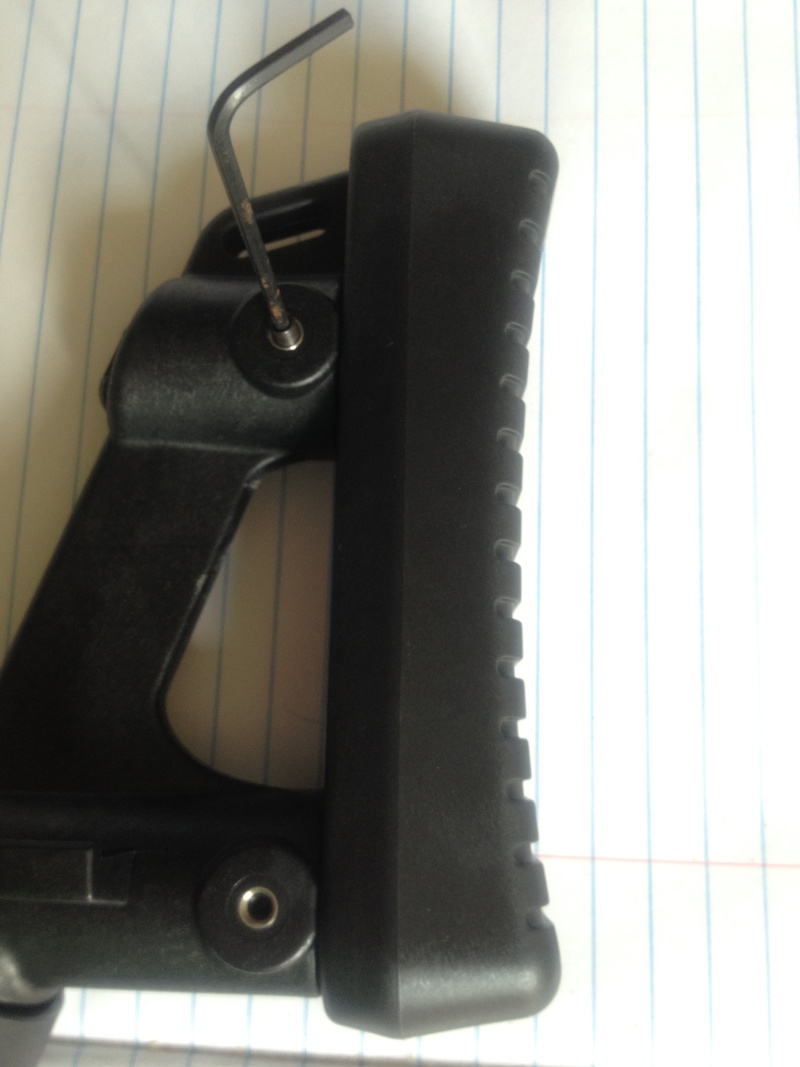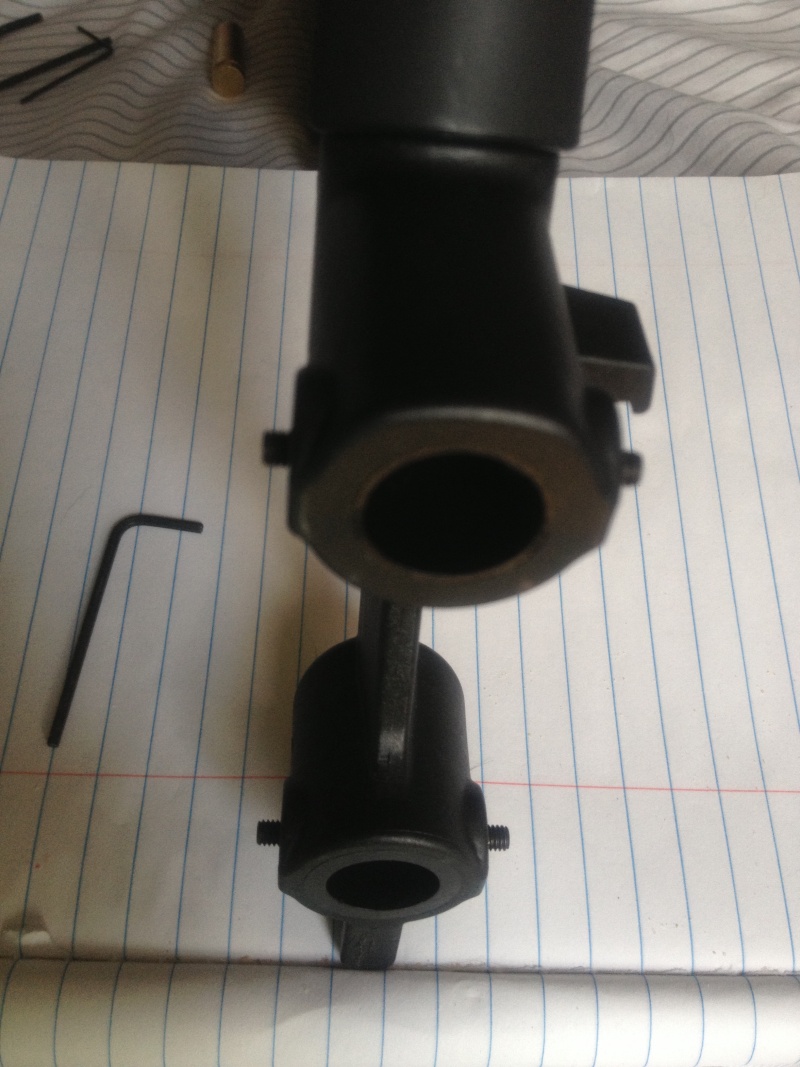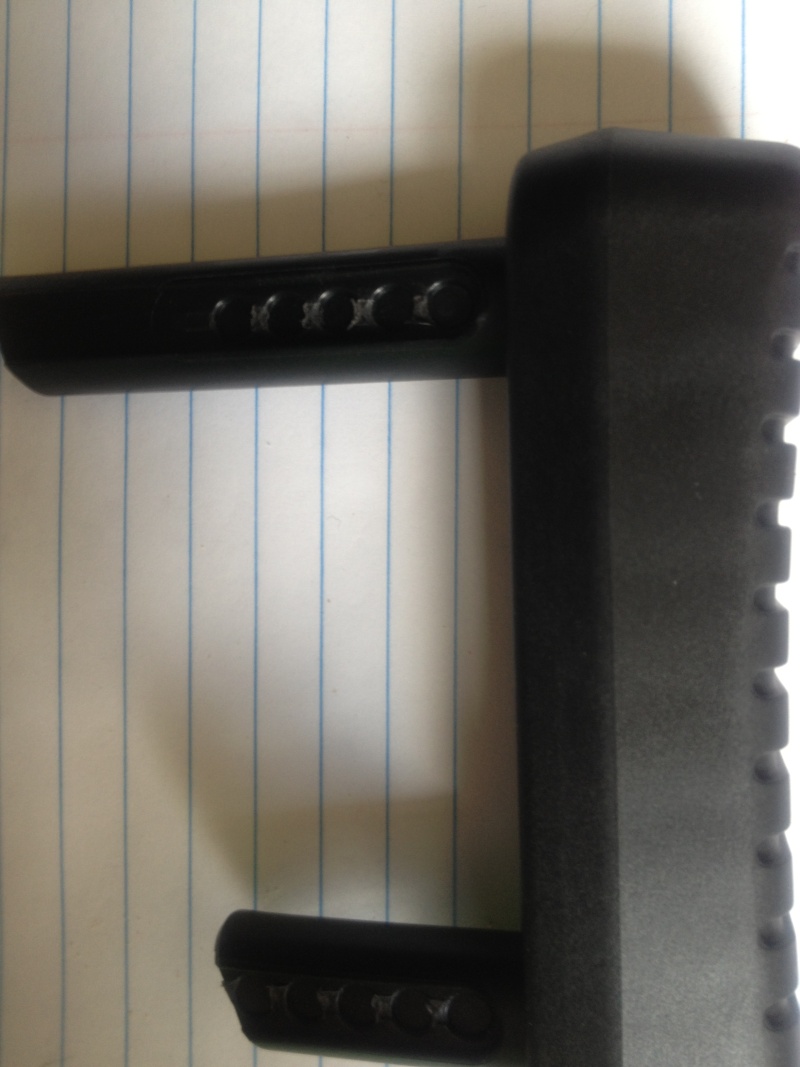 djb0x45




Posts

: 13


Join date

: 2013-06-20



Yer getting there ya long armed Dude!! It is great when things come together!!! Boojah!!!!

Aeromat209




Posts

: 89


Join date

: 2013-05-27


Location

: Mountains of Colorado



---
Permissions in this forum:
You
cannot
reply to topics in this forum